Main content starts here, tab to start navigating
About
Slide 1 of 4
Slide 2 of 4
Slide 3 of 4
Slide 4 of 4
Thrasher Makes Rum, Not War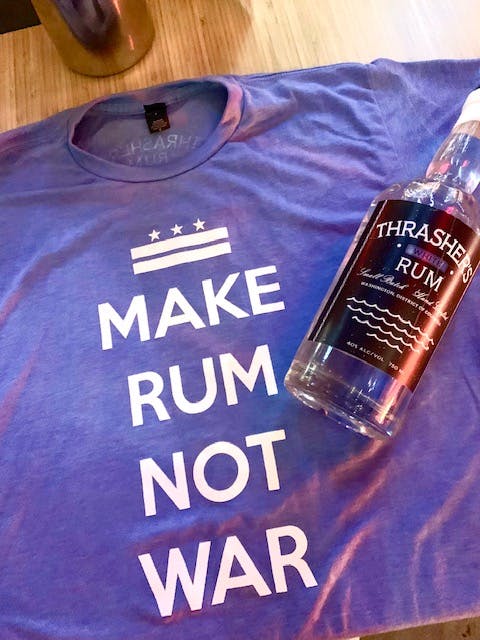 Guyanese-style rum – that's what Todd Thrasher, the celebrated barman-turned-rum-distiller calls his new brand, Thrasher's Rum. Rich, oaky, and molasses-based, it draws inspiration from Thrasher's countless rum-sodden adventures throughout the South Pacific during his formative time as a dive master.
Thrasher's Rum is produced in the urban, waterfront Potomac Distilling Company and served at his bar Tiki TNT, situated along DC's District Wharf. It is available in four signature styles – Gold, White, Spiced, and Green Spiced – and sold at the distillery.
Thrasher's Rum brings a distinct English Caribbean-style of rum to America, a rare occurrence for a country that historically relies on rum to be imported.